By Jeffrey A. Roberts
CFOIC Executive Director
A bill in the Colorado legislature threatens to significantly weaken the new state law that opened records on completed police internal affairs investigations.
House Bill 20-1106, introduced Tuesday by Republican Rep. Dave Williams of Colorado Springs, would make the internal affairs files of "exonerated" law enforcement officers off-limits to the public without a court order.
"I believe this bill would effectively gut the police transparency legislation that passed last year," said Rebecca Wallace, staff attorney for the American Civil Liberties Union of Colorado.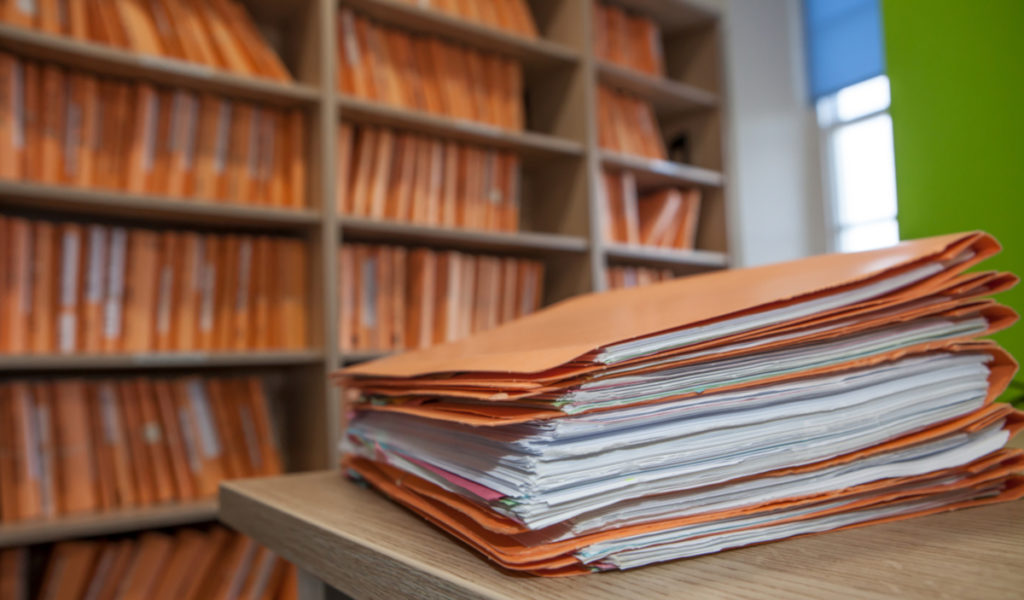 Signed into law by Gov. Jared Polis last April, House Bill 19-1119 established a statewide presumption of openness for records about the job performance of police officers and sheriff's deputies that typically were unavailable to the news media and public via open records requests. The new provision applies to completed internal affairs files "related to a specific, identifiable incident of alleged misconduct involving a member of the public" while an officer is in uniform or on duty.
Williams' bill would close off access to the internal affairs file of an officer who has been "exonerated," unless a judge finds that a petitioner has "a compelling interest" in obtaining access to the file.
The proposed measure does not define the term "exonerated." If it means unsubstantiated, Wallace said, 90 percent of internal affairs files in Colorado would remain closed to the public.
"It is extremely rare that an IAB investigation results in a finding that the police officer didn't do" what he or she was accused of doing, she said. "Instead, the finding is that the claim was unsubstantiated because there was insufficient information to conclude whether or not the allegation was true … It generally does not indicate that the officer was exonerated."
There are cases in which an officer was found to have not violated department rules, but the government entity still made a large payment to settle a claim made by a member of the public. The city of Aurora paid Darsean Kelley $110,000 to settle his claims against an officer who tased him in the back, even though Kelley had complied with the officer's orders to turn around and raise his hands. An internal investigation concluded the officer's actions were "reasonable, appropriate and within policy," but the city refused to release the files.
Williams told the Colorado Freedom of Information Coalition he only wants to close the files of officers who have been cleared of false accusations. He said he does not want to limit public access only to records of substantiated claims, and he is open to working with stakeholders on the definition of "exonerated."
"I'm fully committed to transparency, especially when it comes to law enforcement agencies," Williams said, noting that he was the lone GOP House member to vote for HB 19-1119. "But I also don't want to get too far out of hand. There are instances where good cops can have their names dragged through the mud unnecessarily, and what I want to do is strike a good balance."
Williams said he is trying to "narrowly tailor" the exemption in the internal affairs records provision "to cops who are declared exonerated through the process. While I think every file that has an alleged misconduct should, for most part, be open to everyone, those cops that are definitely declared exonerated shouldn't have their names or reputations smeared. I think that's a fair argument."
Wallace said she is concerned the bill would create a "perverse incentive" for law enforcement agencies to avoid making a finding of wrongdoing against accused officers "so they can keep these records shrouded from public light."
"Sunshine is a good disinfectant," she said. "For frivolous, unsubstantiated investigations, transparency will reveal that truth – that these were false allegations."
CFOIC worked with the ACLU of Colorado and other organizations, including the Colorado Press Association, to help get HB 19-1119 passed.
Follow the Colorado Freedom of Information Coalition on Twitter @CoFOIC. Like CFOIC's Facebook page. Do you appreciate the information and resources provided by CFOIC? Please consider making a tax-deductible donation.