By Jeffrey A. Roberts
CFOIC Executive Director
Although nonprofits serving people with disabilities in Colorado won't be subject to the state's open-records law, it appears they will be required to provide the public with certain financial information and other documents.
The latest version of SB 16-038 has the state auditor conducting a performance audit of each community-centered board that receives at least 75 percent of its funding from public sources. That covers all 20 of the state's CCBs, which get anywhere from 82 percent to 94 percent of their revenue from federal, state or local tax dollars.
As amended by the House Health, Insurance and Environment Committee on Tuesday, the bill also requires CCBs to post on their websites board meeting agendas and minutes as well as other documents, distributed to CCB board members, that aren't protected from disclosure by privacy laws.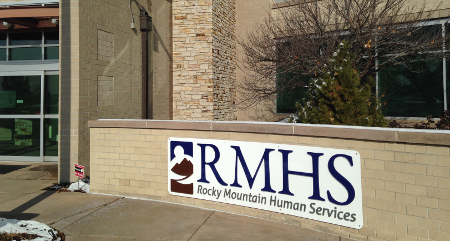 Also to be posted on the internet are financial audits, recent form 990 tax returns and recent CCB contracts with the state Department of Health Care Policy and Financing or the state Department of Human Services. If a request is made, CCBs would have five business days to provide copies of annual budgets, annual summaries of revenues and expenditures and financial policies and procedures.
Additionally, each community-centered board must allow for public comment at its board meetings and provide direct email addresses for each board member.
"I think it's a good outcome," said Maureen Welch, an Arapahoe County resident who has an 8-year-old son with Down syndrome.  "It's a good start for us to get a window into the operations of the CCBs."
Sen. Irene Aguilar, D-Denver, introduced SB 16-038 in response to financial problems at Rocky Mountain Human Services, a Denver-based community-centered board.
Denver City Auditor Tim O'Brien last year found "unreasonable spending and poor accounting practices" at RMHS, such as overcharging the city $650,000 for administrative expenses, reimbursing staff members for home internet service and providing staff with annual Costco memberships.
Parents, advocates and service providers also have complained about problems getting information from other CCBs so they can be assured that tax dollars are appropriately spent on services for people with intellectual and developmental disabilities.
Welch worked with legislators and other stakeholders on a compromise version of SB 16-038, which passed the Senate in April after Aguilar agreed to remove a provision making CCBs subject to the Colorado Open Records Act (CORA).
Two members of the 13-member House Health, Insurance and Environment Committee voted against the bill Tuesday because they want the CORA provision reinstated.
"I'm still concerned that the public is not getting the same level of transparency that the (state) auditor would get," said Rep. Gordon Klingenschmitt, R-Colorado Springs. "And I think it's great that the auditor is getting a look into the books…But if 75 percent of the money is being allocated by the public, the public should have that same right."
But Rep. Lang Sias, an Arvada Republican who is co-sponsoring the bill in the House, said the Senate will not sign off on a version of SB 16-038 that includes CORA.
"I think that would wind up killing off what is a very good initiative here with this bill," said Sias, who worked with Rep. Dave Young, D-Greeley, on the legislation. "Let's not let the perfect be the enemy of the very, very good."
Alliance, an association of CCBs, did not support the bill until the CORA provision was taken out. Other nonprofits that receive government money also lobbied against an open-records mandate.
SB 16-038 still must be approved by the full House, which sent the bill to the Appropriations Committee late Tuesday. For the bill to pass by the time the legislative session ends next week, both the House and Senate must agree on a version.
Follow the Colorado Freedom of Information Coalition on Twitter @CoFOIC. Like CFOIC's Facebook page. Visit CFOIC's legislature page to track bills in the General Assembly that could affect the flow or availability of information in Colorado.