By Jeffrey A. Roberts
CFOIC Executive Director
A state senator wants to strengthen the reporters' shield law in Colorado so that it more closely matches a New York state law considered to be the strongest of its kind in the nation.
Sen. Bernie Herpin, R-Colorado Springs, said the plight of Fox News reporter Jana Winter motivated his push for more protective legislation, which he plans to introduce when the General Assembly convenes Jan. 8.
Winter, who is based in New York, faced the possibility of jail time for not revealing the names of confidential law enforcement sources who told her about a notebook "full of details" that Aurora movie theater gunman James Holmes mailed to his psychiatrist before the July 2012 mass shooting.
Attorneys for Holmes subpoenaed Winter to testify in Colorado, arguing that the unidentified officers violated a judge's gag order. But the New York Court of Appeals ruled Dec. 10 that New York's shield law protects her from having to give up her sources. In the 4-3 decision, which may be appealed to the U.S. Supreme Court, the New York court said "there is no principle more fundamental or well-established than the right of a reporter to refuse to divulge a confidential source."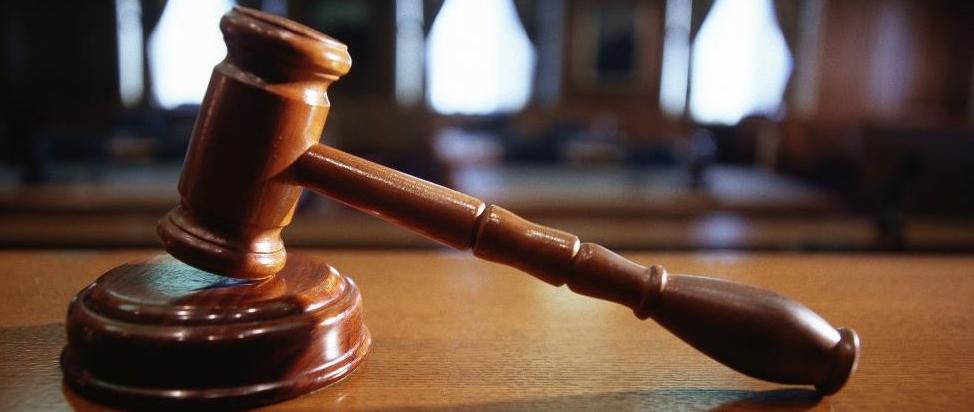 Herpin said he learned during Winter's ordeal that Colorado's shield law is weak relative to New York's law, and the threat of going to jail "certainly can scare off people who have information they might want to reveal" to a reporter. "If you can't protect your sources," he said, "you might not get access to information that protects the people's right to know."
Herpin ousted former Colorado Senate President John Morse in a September recall election that focused on Morse's support for gun-control legislation. "Being a very strong advocate of the Second Amendment," Herpin said, "why shouldn't I be a strong advocate for the First Amendment and freedom of the press? I harken back to the Watergate era with Woodward and Bernstein. If they hadn't protected Deep Throat, maybe Nixon wouldn't have been thrown out of office."
Colorado and most other states have laws that allow journalists to keep sources confidential, but the parameters of protection differ from state to state. New York's reporter privileges are absolute when information is conveyed to journalists in confidence. But in Colorado, journalists can be compelled to testify about their sources if three elements are established by "a preponderance of the evidence":
The information is directly relevant to a substantial issue in a court proceeding.
The information cannot be obtained by any other "reasonable means."
The reason for the subpoena "outweighs" First Amendment interests.
Herpin's bill would change the standard of proof to "clear and convincing evidence," which is more difficult to show, and it would require four elements to enforce a subpoena to obtain information from a newsperson: 1) The information was not obtained in confidence; 2) it is "highly material and relevant" to a substantial issue in a court proceeding; 3) it is critical to a material issue in the proceeding; and 4) it is not obtainable from another source.
"We've modeled it after the New York law so it would be a fairly strong shield," Herpin said.
Journalists in Colorado are subpoenaed fairly often in efforts to compel them to produce unpublished information, but they rarely are subpoenaed to disclose confidential sources. It happens sometimes in libel litigation. In a 1999 defamation suit, a trial court held radio talk show host Peter Boyles in contempt for refusing to reveal his source of information regarding the alleged stabbing of a police officer by another officer. The Colorado Supreme Court in 2000 reversed a $5,000 contempt fine imposed on Boyles.
Although the subpoena of Winter has been quashed, some journalists in other states currently face possible fines and imprisonment for not revealing confidential sources. Joseph Hosey, a reporter for Patch.com in Illinois, is appealing a judge's order to pay a fine and spend up to three months in jail for not divulging sources for stories he wrote on a double murder in Joliet, Ill. The U.S. government is trying to compel New York Times reporter James Risen to say who gave him information on the National Security Agency's wiretapping program.
There is no shield law to protect reporters covering federal-level issues, although legislation has been proposed in Congress. Former New York Times reporter Judith Miller went to jail for 85 days in 2005 for refusing to testify before a federal grand jury investigating the leak that identified Valerie Plame as a CIA officer.
Follow the Colorado Freedom of Information Coalition on Twitter @CoFOIC. Like CFOIC's Facebook page. Visit CFOIC's legislature page to track bills in the General Assembly that could affect the flow or availability of information in Colorado.