By Jeffrey A. Roberts
CFOIC Executive Director
An advisory committee that helps award grants for addressing the impact of local gaming in Colorado disregarded the Sunshine Law by failing to document its meetings and activities, a new state audit says.
Auditors also were unable to verify that the committee's meetings were properly noticed, and they criticized the state Department of Local Affairs (DOLA) for lacking a transparent process for making grants to local governments.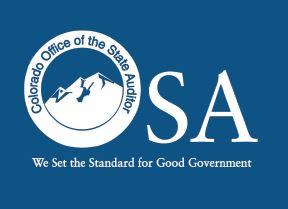 "… DOLA does not document or communicate the rationale for any of its grant decisions," says an audit report released Tuesday. The auditor could not determine why the department awarded 40 grants and denied three applications in 2014. The grants, totaling about $4.9 million, were used for a variety of purposes, including law enforcement, fire and ambulance services and human services such as child care and hospice care.
DOLA's Local Gaming Impact Program was created in 1997 to help local governments mitigate the impact of limited legalized gambling in Central City, Black Hawk, Cripple Creek and on tribal lands. By law, the program's 13-member advisory committee is supposed to set criteria for measuring and reporting on the impacts of gaming and make grant recommendations to DOLA's executive director.
But because the committee hasn't kept minutes of its meetings, as required by the Open Meetings Law (Sunshine Law), the auditor was unable to determine the extent to which it influences grant decisions. DOLA had agreed to start keeping minutes of committee meetings after a performance audit in 2000 but never implemented that recommendation, the auditor found.
Why is the lack of transparency a problem? The audit answered that question: "Colorado's open meetings law is in place to ensure that the public has the opportunity to become more informed on issues of public importance by observing and participating in public meetings."
Policymakers' decisions should be "transparent and documented," the report says. "When DOLA does not provide public notice of Committee meetings, it can prevent the opportunity for … public participation. Further, by not keeping minutes, there is no formal record of the Committee's discussions and decisions, which may not be valid because the Committee did not follow the requirements of the open meetings law."
The committee's actions and recommendations could be challenged, the audit adds, because the Sunshine Law wasn't followed.
DOLA has agreed to properly post future advisory committee meetings, according to the audit report. Meetings will be audio recorded and minutes will be taken "for all actions, policy discussions and decisions."
The department also agreed to take steps aimed at improving the documentation of grant-making decisions.
Follow the Colorado Freedom of Information Coalition on Twitter @CoFOIC. Like CFOIC's Facebook page. Do you appreciate the information and resources provided by CFOIC? Please consider making a tax-deductible donation.