By Jeffrey A. Roberts
CFOIC Executive Director
Rocky Mountain Human Services has "no intention" of opposing a bill that would open its records and those of other Colorado nonprofits serving people with disabilities, the embattled agency's interim executive director told family members and service providers on Saturday.
Shari Repinski, who took the helm of RMHS last May, called the impending proposal from Sen. Irene Aguilar, D-Denver, "very important." The measure, to be introduced after the legislature convenes Wednesday, would cover the state's Community Centered Boards (CCBs) under the Colorado Open Records Act (CORA) – if those agencies receive a large percentage of their funds from public sources.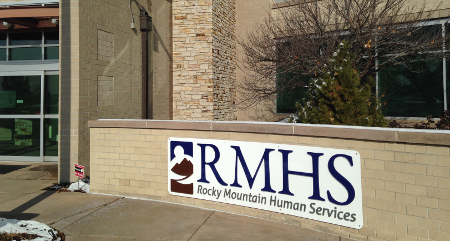 "We have no intention of opposing that legislation," Repinski said. "We believe in transparency."
RHMS, which receives property tax revenue to serve Denver adults and children with developmental and intellectual disabilities, came under increased scrutiny last year after the agency reported unspecified budget problems, missed payments to service providers and cut ties with its founder.
Last month, Denver City Auditor Tim O'Brien called RMHS' treatment of public dollars "shameful" in an audit that found questionable spending practices, such as overcharging the city $650,000 for administrative expenses, reimbursing staff members for home Internet service and providing staff with annual Costco memberships.
At Saturday's community forum at RHMS headquarters, members of the board of directors answered questions and tried to explain the financial troubles of the organization, which has an annual budget of about $44 million. Former CEO Stephen Block, who received $478,974 in pay and benefits in 2014, has sued RMHS, claiming he was wrongfully fired after more than 30 years. The board has filed a counterclaim.
Board members said they had been told that RMHS, formerly known as Denver Options, was in sound financial shape. They said they never received the level of line-item spending information that alarmed Denver's city auditor.
"There was no way we could see in the aggregate the granular detail of, say, a Costco card," said board member Steve Binder. "There was no way to see it."
Repinski said she and the board won't decide whether to support or "just monitor" Aguilar's bill until its impact is better understood. She noted that RMHS would be required to respond to information requests within three days – just like state agencies, cities, counties and other governments covered by CORA.
"That's what CORA requires," she said. "What does that mean for us? There's a lot that we don't know in terms of the full impact of that."
Josh Rael, executive director of the Alliance, whose members include all 20 CCBs in Colorado, also attended Saturday's meeting. Rael said his board will meet later this month to discuss whether to take a position on the bill.
"My recommendation will be to support transparency, but we also want to look at any unintended consequences that might come out of the bill."
Note: The author was a parent representative on Denver Options' board of directors in 2001-02.
Follow the Colorado Freedom of Information Coalition on Twitter @CoFOIC. Like CFOIC's Facebook page. Visit CFOIC's legislature page to track bills in the General Assembly that could affect the flow or availability of information in Colorado.