By Jeffrey A. Roberts
CFOIC Executive Director
Is it legal for a Colorado school board to select finalists for a superintendent's job while meeting behind closed doors?
The Colorado Open Meetings Law, aka the Sunshine Law, prohibits local public bodies from adopting "any proposed policy, position, resolution, rule, regulation, or formal action" in an executive session. Another statute explicitly bars school boards from making "final policy decisions" while meeting privately.
But in separate cases, district court judges recently ruled in favor of two southwestern Colorado school boards that chose finalists for open superintendent positions during executive sessions.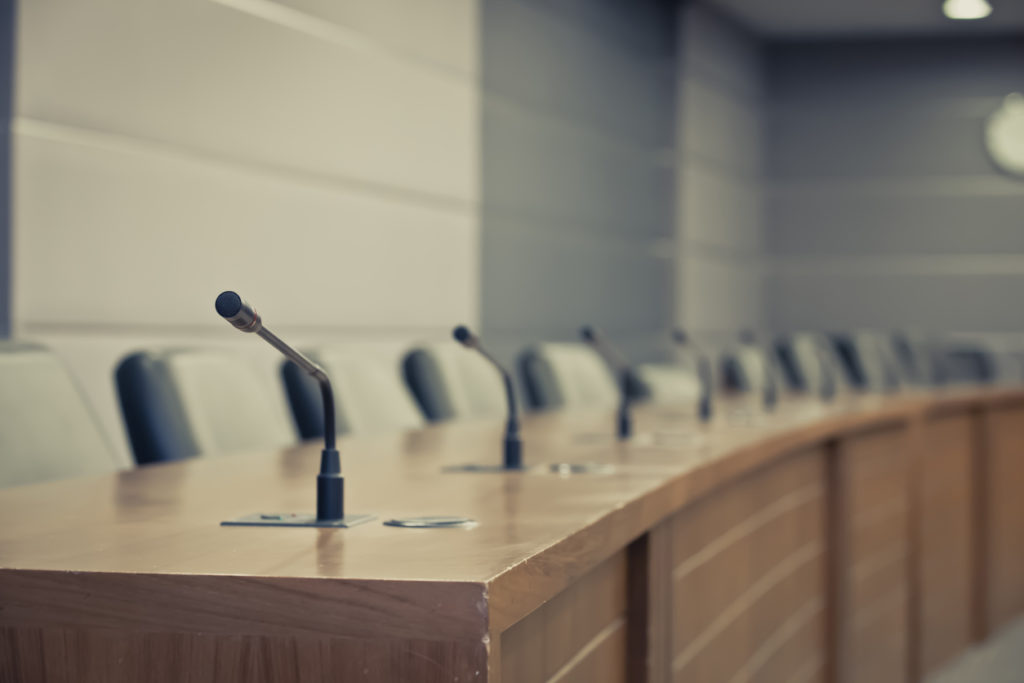 According to an Aug. 31 ruling from Archuleta County District Court Judge Jeffrey Wilson, deciding finalists in executive session is supported by a Sunshine Law provision that requires a board to make public the list of finalists for a chief executive position and a Colorado Open Records Act provision that conceals documents submitted by applicants who are not finalists.
"Individuals applying for the superintendent position, if currently employed, would likely want to keep their interest in leaving their current employment confidential, and having to discuss such individuals in public could reduce the pool of qualified applicants," Wilson wrote. "Discussion at a public meeting of the various qualifications and character of the applicants would hinder candid discussions by the search committee in their deliberations as to whom to choose as finalists."
In Mineral County, District Court Judge Crista Newmyer-Olsen determined last month that the Creede school board did not violate the open meetings law when, during an executive session, it apparently narrowed a pool of 10 superintendent candidates to five. Before convening the closed-door meeting, the board's vice president said, "We have 10 applicants, we'll be coming out with likely a shorter list of applicants …" Upon reconvening in a public session, the board formally voted to accept five candidates as finalists.
The Creede board's decision was not the adoption of a policy or a position, or formal action, Newmyer-Olsen ruled. "No employee was hired. No employee was fired. Rather, the Board discussed protected candidate applications to maintain confidentiality of non-finalists as is required by law," she wrote. "… The Court finds that the discussion of superintendent candidates is not a formal policy action — even if a determination as to who the finalists were to be was made in executive session."
Both lawsuits were filed by attorney Matt Roane, who previously won open meetings law claims against Pagosa Springs and Archuleta County.
In arguing the recent cases, Roane noted that the Colorado Court of Appeals has defined "formal action" by a school board to mean "a nonministerial act" that isn't merely administrative and involves considerable discretion. "The selection of finalists for school superintendent involves the exercise of discretion. It is not a ministerial task," Roane wrote in a motion for the Archuleta school board suit.
Media attorney Steve Zansberg, president of the Colorado Freedom of Information Coalition, agrees with Roane's interpretation of the Sunshine Law. Zansberg is not involved in either case.
"The plain language of the Open Meetings Law makes clear that taking 'formal action' is only one of many things public bodies are prohibited from doing in an executive session," he wrote in an email. "They are also prohibited from 'adopting any position,' and Colorado's Court of Appeals has made clear that bars 'informal decision making.' Deciding to eliminate five candidates for employment from further consideration quite clearly constitutes the adoption of a position."
Zansberg noted that a Larimer County District Court judge in 2011 ordered the Loveland City Council to release portions of an executive session recording after council members eliminated city manager finalists behind closed doors.
Roane did get a partial victory in the Archuleta school board ruling. Although Wilson denied his request that the judge listen to the recording of the December 2019 executive session at which the finalists were chosen, the judge agreed to review the recording of a January 2020 executive session at which the new superintendent was selected.
"If the legislature intended the selection of a superintendent of schools from a pool of finalists to be done in executive session, there would be no reason to treat the application documents submitted from the finalists any differently than the application documents filed by nonfinalist applicants," Wilson wrote.
Roane told CFOIC he hasn't decided whether to appeal the rulings favoring the school districts.
Follow the Colorado Freedom of Information Coalition on Twitter @CoFOIC. Like CFOIC's Facebook page. Do you appreciate the information and resources provided by CFOIC? Please consider making a tax-deductible donation.