Update: The House passed HB 17-1204 on a 65-0 vote on Monday, May 1.
By Jeffrey A. Roberts
CFOIC Executive Director
When two 16-year-old girls were accused of plotting to kill classmates and staff at their Douglas County high school in December 2015, information about them became public when prosecutors filed adult charges in district court.
Ditto for two 16-year-old boys charged as adults last fall in the Englewood slaying of a popular chef.
But if a bill under consideration in the Colorado legislature had been in effect, arrest records showing the names of the juveniles would not have been released – not then and perhaps not for several months.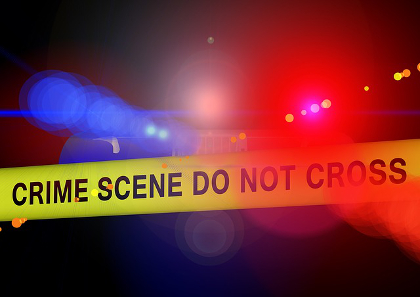 Under House Bill 17-1204, a judge would have to order a juvenile be charged as an adult to trigger the public release of all currently available arrest and criminal records in such cases. A judge makes that decision after a reverse transfer hearing, in which youths who are "direct filed" in adult court ask to have their cases sent to juvenile court.
A reverse transfer hearing often takes place well after a district attorney has decided to file adult charges against a teenager, the current trigger for the release of arrest information. "It can take three to six to nine months to get a final decision from the court," said Tom Raynes, executive director of the Colorado District Attorneys' Council.
In the Mountain Vista High School murder plot, one of the accused teenagers is still awaiting a reverse transfer hearing. But her name became public in January 2016 when Eighteenth Judicial District Attorney George Brauchler charged her with two felony counts of conspiracy to commit first-degree murder. The other girl, who also was named after being charged, has since pleaded guilty.
Both boys accused in the October 2016 death of chef Nick Lewis were named after being formally charged as adults with first-degree murder. The prosecutor and the defense attorneys have requested reverse transfer hearings in those cases, but the hearings haven't happened yet.
While the bulk of HB 17-1204 addresses the process for expunging juvenile delinquency records, the bill also would create "a big delay" in the release of records for the most serious offenses, Raynes said.
"These are the worst-of-the-worst cases," he noted. "If we take that significant step to charge a juvenile as an adult, part of that is letting the people know that we have someone arrested and we're moving forward on charges. There's value in terms of community peace of mind."
The Colorado Press Association and the Colorado Broadcasters Association also are concerned about this aspect of HB 17-1204.
"In cases that are serious enough that the DA decides to a do a direct file, the public really is entitled to know more about what goes on," said Greg Romberg, lobbyist for both groups, testifying last month when the bill passed the House Judiciary Committee.
During that hearing, Elise Logemann of the Colorado Juvenile Defender Center said the proposed change reflects a 2012 law that requires reverse transfer hearings in direct-file cases. Previously, prosecutors had unilateral discretion to file charges against certain 14- to-17-year-olds in adult criminal court.
"We simply changed it so that information doesn't become public until the judge makes that decision," Logemann told the committee, "because we don't know until the judge makes that decision whether it will be a juvenile case or not."
HB 17-1204 also would limit the public availability of identifying information in juvenile cases involving serious crimes that would constitute felonies if committed by an adult or crimes of violence involving firearms. Public information in those cases "shall not include the juvenile's name, birth date, or photograph," the bill states.
Many news organizations such as The Denver Post generally do not name juveniles unless they have been charged as adults.
There are exceptions, however. The Daily Sentinel in Grand Junction last fall named a 15-year-old boy accused of shooting and wounding another teenager. The story explained that "state law allows names and criminal records of juveniles charges with crimes that would be felonies if committed by adults to be made public."
A hearing on HB 17-1204 in the House Appropriations Committee hasn't been scheduled yet.
Follow the Colorado Freedom of Information Coalition on Twitter @CoFOIC. Like CFOIC's Facebook page. Do you appreciate the information and resources provided by CFOIC? Please consider making a tax-deductible donation.