By Jeffrey A. Roberts
CFOIC Executive Director
Could a "dull" little text file become a powerful tool in the fight against online disinformation and misinformation?
Scott Yates thinks so. A former Durango Herald newspaper reporter-turned-entrepreneur, Yates is launching a new startup called JournalList. It's a membership-based website built to manage machine-readable, behind-the-scenes "trust.txt" files that show journalists' and news publishers' affiliations – the professional groups to which they belong.
"In the real world we know that being a member of an association is an indicator of trust," Yates explained to the Colorado Freedom of Information Coalition. "But in the online world we can't see that. This is a way to make that visible."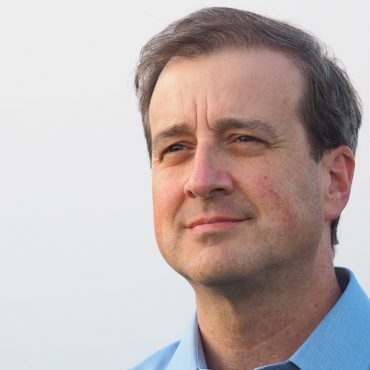 In other words, Facebook and Google can't tell whether The Denver Post, The Colorado Sun, 9NEWS or CBS4 belong to the Colorado Press Association or the Colorado Broadcasters Association. The online platforms don't know if news organizations are members of the Associated Press, the Society of Professional Journalists, Investigative Reporters and Editors, the Institute for Nonprofit News, the Online News Association or CFOIC.
But a news publisher's trust.txt file could list all those relationships plus its official social media channels and its ownership of other websites. Working in the background, the file will be "a positive signal" that platforms can use to determine whether news posted online is trustworthy, Yates said. It should also make it easier for platforms to detect fake social media accounts purporting to be connected to reputable news organizations, he added.
The algorithms employed by Facebook and Google "are always going to be black boxes, but we know this is the kind of thing they like," said Yates, who founded a blog and content writing service 10 years ago. For instance, Google News might use a news publisher's trust.txt file to rate its content higher. Facebook could use it to help determine what you see in your news feed. Humans will be able to read a journalism organization's trust.txt file, placed in a website's root directory, simply by typing it into a web browser.
"This is kind of dull, right?" Yates said. "It's a text file in the background. But the boring isn't a bug. It's a feature."
One of JournalList's board members is Claire Wardle, who directs strategy and research at First Draft, a nonprofit that fights disinformation and misinformation globally.
"I was really drawn to the simplicity of the idea, and the focus on machine-readable signals," Wardle wrote in an email to CFOIC. "It answers some really basic challenges that platforms, journalists and researchers face."
For disinformation researchers like herself, she wrote, it will be useful to know which news sites are connected to which associations, networks and social media accounts. "For the platforms, it will be very useful, as they are constantly struggling to know whether a URL is connected to an authentic organization."
"It's certainly not a bulletproof solution, as it relies on the quality of the associations," Wardle wrote, "but being able to go to the associations you trust and looking at their members or affiliates is definitely better than the situation we have now."
Jill Farschman, CEO of the Colorado Press Association, has talked with Yates about his startup.
"JournalList is an admirable endeavor in the effort to combat the misinformation campaigns and conspiracy theories rampant in today's media landscape," she said. "Free press and legitimate local news sources are community assets worthy of protection."
Yates said JournalList will be funded by its members and is applying for 501(c)(6) status, which the Internal Revenue Service describes as "an association of persons having some common business interest." He hopes groups of news publishers join and encourage their members to join. "Anyone who publishes news on a URL and belongs to any association will want to join this site," JournalList's website says. "This will help advertisers, platforms and more know that you are who you say you are."
JournalList "is not going to fix fake news overnight," Yates said, "but it could be a small and important tool."
Follow the Colorado Freedom of Information Coalition on Twitter @CoFOIC. Like CFOIC's Facebook page. Do you appreciate the information and resources provided by CFOIC? Please consider making a tax-deductible donation.