By Jeffrey A. Roberts
CFOIC Executive Director
A judge has ordered the release of Denver police body-worn camera footage related to the case of a man accused of shooting and killing 52-year-old Emmanuel Amani in April.
An attorney for defendant Elroy Lee had invoked a provision in Colorado's new body-cam footage law that permits objections to the public disclosure of recordings on constitutional grounds "if criminal charges have been filed against any party" to an incident.
Releasing the footage could taint the testimony of a witness and jeopardize Lee's right to a fair trial, the attorney argued during a court hearing and in an objection filed with the court.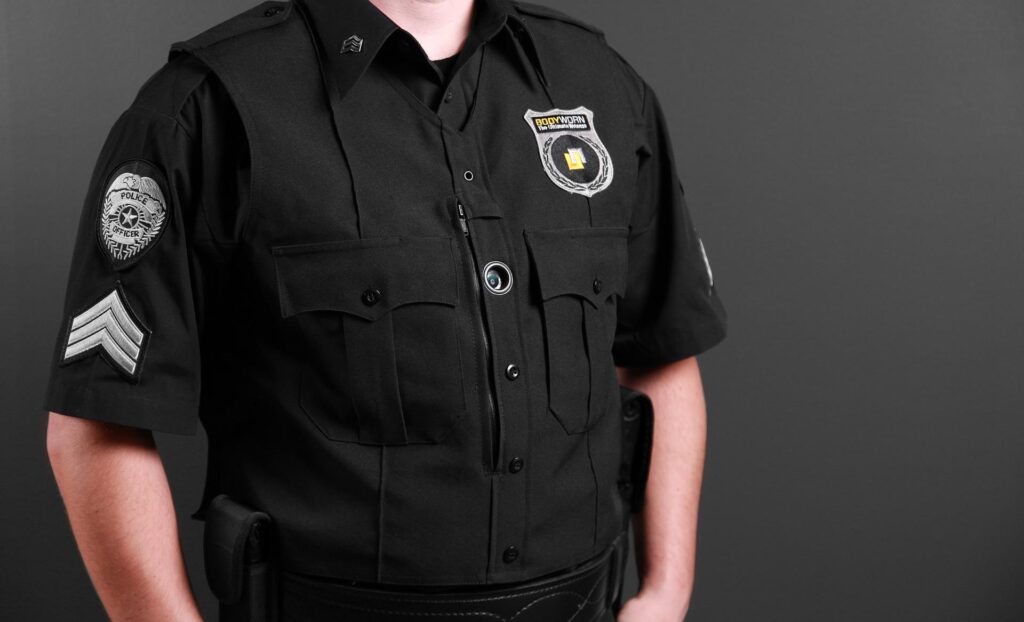 But Denver District Court Judge Jay Grant wrote in an Aug. 14 order that he "is not persuaded that the disclosure of the BWC (body-worn camera) footage would amount to a violation (of) the defendant's right to confrontation … If there is any 'contamination' due to a witness viewing the BWC footage prior to trial, that can be effectively addressed during the cross examination of a witness."
The body camera footage law that went into effect last year generally requires the public disclosure of unedited video and audio recordings of incidents "in which there is a complaint of peace officer misconduct by another peace officer, a civilian, or nonprofit organization" within 21 days after a request is made. Constitutional objections are allowed before the 21-day period expires.
The footage in question in Lee's case concerns police officer interactions with Amani before he was killed at an apartment complex on Colorado Boulevard on April 4.
According to 9NEWS, two officers responding to 911 calls about someone firing a gun found a man in a car who did not match the description of the suspect. As they walked toward the apartment complex, they heard a gunshot and soon after arrested Lee. Amani then was found dead in the car, and he had crashed the vehicle into the officers' patrol car.
"This footage is of an encounter between the police and (Amani) while (Amani) was driving his car down an (alley) while the police were investigating a report of shots being fired," the judge wrote in his order. "Shortly after this encounter with police the officers engaged with the defendant, Mr. Lee, and then discovered that (Amani) had been shot and his car had crashed into a police vehicle in the same (alley)."
Denver attorney Mari Newman requested the body-cam footage on behalf of Amani's widow, who was on the phone with her husband when he was shot, according to information presented at a court hearing Aug. 8.
Citing an accused person's Sixth Amendment right to confront witnesses, the lawyer representing Lee expressed concern the testimony of Amani's widow "will either be consciously or unconsciously altered" if she is allowed to review the body-cam footage.
But Tom Kelley, a First Amendment lawyer working with Newman, told the court the body-cam footage law is about public disclosure. "When something like this is released, it must be released to the entire public," said Kelley, a Colorado Freedom of Information Coalition board member and past president.
"Because any member of the public has access to it through the media, it's meaningless to say the confrontation clause is violated by its release, particularly since this information is undeniably accurate and is regarded as a great aid in the truth-seeking process," he added. "How that is going to shape anyone's testimony, other than to make it more accurate, is inconceivable."
The judge also wrote in his order that the defense "presented no evidence other than speculation" the release of the body-cam footage would make it hard to empanel a jury.
Amani was on his way to work at a King Soopers when he was killed, according to 9NEWS. A Denver7 story described him as a former teacher in Congo who had moved his family to Colorado for a chance at a better life.
Follow the Colorado Freedom of Information Coalition on Twitter @CoFOIC. Like CFOIC's Facebook page. Do you appreciate the information and resources provided by CFOIC? Please consider making a tax-deductible donation.