By Jeffrey A. Roberts
CFOIC Executive Director
A state legislative committee Thursday killed a bill that would have barred Colorado from using nondisclosure agreements to keep state government employees from talking about "factual circumstances" of their jobs.
Senate Bill 21-023, introduced by Republican Sen. Barbara Kirkmeyer of Brighton, died on a party-line, 3-2 vote in the Senate Judiciary Committee. Sen. Pete Lee, the Colorado Springs Democrat who chairs the committee, said the proposal "sweeps with too broad of a sword, where more of a nuanced approach might be better suited."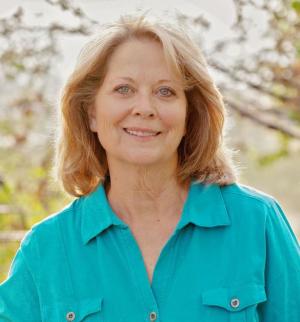 Kirkmeyer said she got the idea for the bill after reading in a Colorado Public Radio story that a former deputy secretary of state had a settlement agreement with the office that included a non-disparagement clause. She also mentioned Denver Post stories that referenced nondisclosure agreements signed by state judicial department employees who knew about a controversial, multimillion contract given to a former administrator, allegedly because she threatened to expose misconduct.
"When it comes to government employees and the business of the state, the name of the game is transparency," Kirkmeyer said. "The public is entitled to know what public employees are doing and what their government is doing. I can't think of any time where I believe that it would be a good public policy to muzzle state employees regarding their public service, essentially buying the silence of people when they are let go."
The bill would have prohibited nondisclosure agreements with state employees, except when an agreement implicated an employee's privacy or when the disclosure of information was contrary to state or federal law or pertained to security arrangements or investigations.
Lee said he was worried the measure did not adequately protect categories of confidential information such as privileged work product, communications related to actual or threatened lawsuits involving the state, trade secrets and commercial financial data.
Kirkmeyer read portions of a statement in support of the bill from Justin Sasso, CEO of the Colorado Broadcasters Association. Sasso wrote that the legislation struck "an appropriate balance between protecting the privacy of state employees while providing those same employees with the ability to speak freely about their government."
Miller Hudson, a former state legislator and former executive director of the Colorado Association of Public Employees, also testified in favor of SB 21-023.
"I think it's important to remember that when an employer asks for an NDA, there's something they're trying to hide," Hudson said. "There's something that they don't want the public to know. But who they're really hiding it from is you, the legislature."
Before defeating the bill, the committee approved amendments to cover the legislative and judicial branches and to protect confidential information of the Colorado Independent Ethics Commission.
Follow the Colorado Freedom of Information Coalition on Twitter @CoFOIC. Like CFOIC's Facebook page. Visit CFOIC's legislature page to track bills in the General Assembly that could affect the flow or availability of information in Colorado.