Update: Gov. Jared Polis signed HB 19-1087 into law on Thursday, Apr. 25.
By Jeffrey A. Roberts
CFOIC Executive Director
Local governments in Colorado would be encouraged to post meeting notices online, rather than in a designated physical location, under a bipartisan bill approved Tuesday by a committee of state lawmakers.
The intent "is to really move Colorado into the 21st century," said Rep. Matt Soper, the Delta Republican who introduced House Bill 19-1087 with Rep. Chris Hansen, D-Denver. "We're not living in the 1800s," he told the House Transportation and Local Government Committee, when people would go into town "and see what's happening on the courthouse window or on the town hall window."
Soper said he was motivated by a lawsuit filed in 2017 by Delta County Citizen Report against the Delta County Board of County Commissioners. The suit, which led to policy changes, challenged the commission's practice of posting agendas on a courthouse bulletin board on Fridays before Monday morning meetings, "effectively denying the public twenty-four hours' notice" because the courthouse is locked on weekends.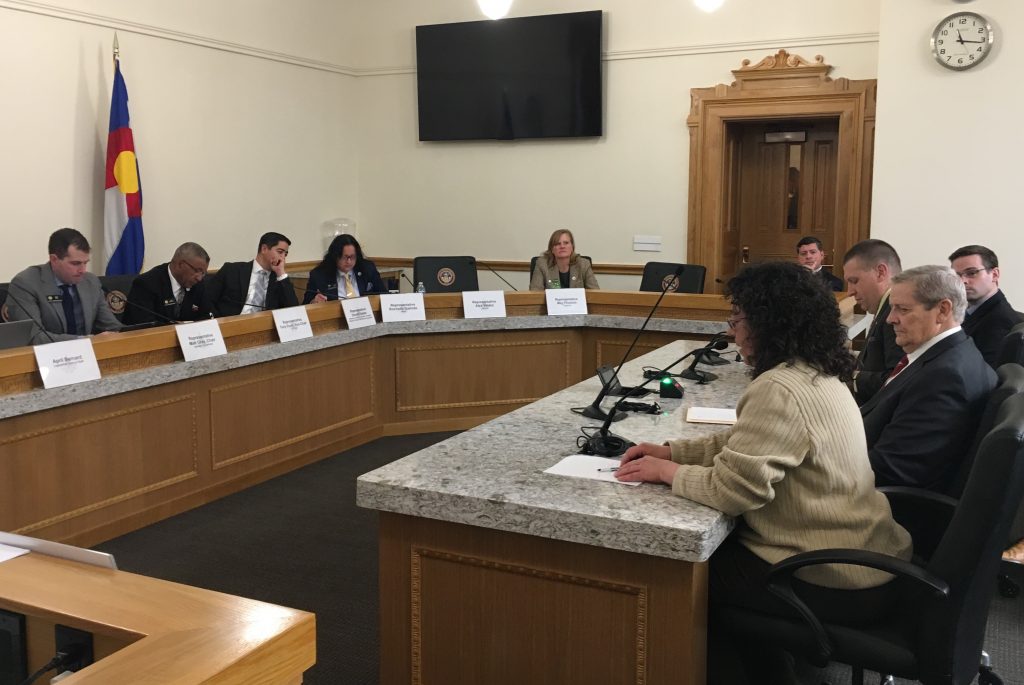 As originally proposed, HB 19-1087 would have required local governments to post notices of public meetings on their websites – searchable, if feasible, by type of meeting, date and time of meeting and agenda contents. Although many local governments already do this, the Colorado Open Meetings Law (aka the Sunshine Law) doesn't say anything about online posting. It says only that local governments are in compliance with the law's "full and timely notice" requirement if they post a notice in a designated public place at least 24 hours before a meeting.
After talking with stakeholders, Soper said he opted for a "carrot" approach in the legislation that encourages, rather than requires, online posting. The committee, on an 8-2 vote, passed a rewritten version of the bill that lets local governments abandon the Sunshine Law's physical posting requirement if they post a notice online, "with specific agenda information if available," no less than 24 hours before a meeting.
Although online notices are optional in the rewritten bill, it declares: "It is the intent of the General Assembly that local governments transition from posting physical notices of public meetings in physical locations to posting notices on a website, social media account, or other official online presence of the local government to the greatest extent practicable."
The bill also encourages local governments that don't have websites to use free resources for creating one offered by the Colorado Statewide Internet Portal Authority.
Representatives of the Colorado Municipal League and the Special District Association of Colorado testified in favor of the revised HB 19-1087, which also eliminates a three-place posting requirement for special districts if they post notices online. Evan Goulding of the special districts' group called that a "huge incentive" for those government entities.
"It's a way to get relief from what is an antiquated physical posting requirement," said Kevin Bommer, deputy director of the municipal league.
Natalie Menten, a member of the Regional Transportation District board, testified in favor of mandatory online notices, as in the introduced version of the bill. "This is one of the basics of good government," she said.
Menten told committee members that RTD, until she complained, used to notify the public of the board's strategic planning meetings only by posting hard-copy paper notices in RTD's lobby. Notices of regular board meetings were also posted on the district's website.
"Once I learned of that, I was quite upset, so we are changing our bylaws," said Menten, adding that she was "outraged that there was an intention to keep information from the public … That is the only reason (RTD's bylaws) got amended."
Rep. Rochelle Galindo, D-Greeley, voted against HB 19-1087, saying that she didn't "see the reasoning" for it because local governments already have the option to post meeting notices on websites. "I think taking away the mandate for a physical posting would exclude a lot of participation" from people who count on seeing the posted notices now required by the Sunshine Law, Galindo said.
Follow the Colorado Freedom of Information Coalition on Twitter @CoFOIC. Like CFOIC's Facebook page. Do you appreciate the information and resources provided by CFOIC? Please consider making a tax-deductible donation.