By Jeffrey A. Roberts
CFOIC Executive Director
Nearly three years after the COVID-19 pandemic forced Colorado courts to fundamentally change how they operate, the judicial branch is developing a policy that could make the livestreaming of court proceedings more commonplace and uniform statewide.
Meanwhile, Democratic Rep. Elisabeth Epps of Denver said she will introduce legislation to make remote viewing of criminal courts the "default" in Colorado.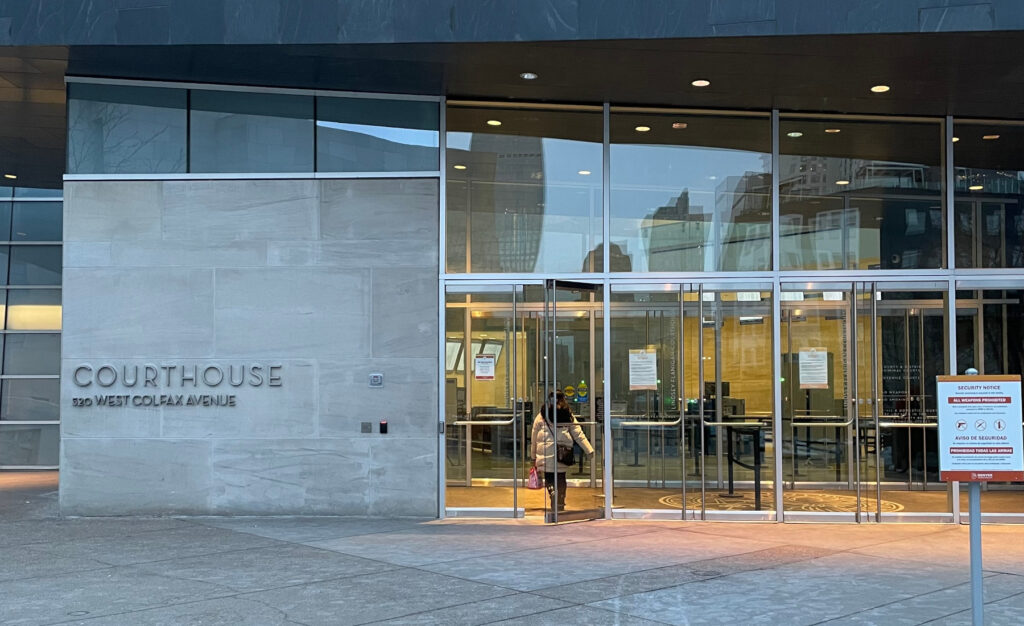 It is now up to each judge to decide whether arraignments, hearings and trials are broadcast to the public using Webex or another videoconferencing platform. Many judges use the technology, but some do not and not every courtroom is equipped for virtual justice. Bandwidth issues make it challenging in certain jurisdictions for multiple courts to stream simultaneously.
But remote access to the courts could become more universal, depending on what happens with Epps' bill and the recommendations of a new committee of judges and judicial staff that recently began meeting weekly at the request of Colorado Supreme Court Chief Justice Brian Boatright. The committee is led by Eighth Judicial District Chief Judge Susan Blanco and Fourth Judicial District Chief Judge William Bain, both of whom are enthusiastic about online courts.
"We all know from the last three years that the public is intensely interested in how our criminal justice system works, and I think the judicial branch and certainly the chief justice is very interested in being transparent about how we do our work in the courthouses," Bain told the Colorado Freedom of Information Coalition.
The transformation of Colorado courts over the past three years has been "a revolution," he said. "If in February 2020, the month before the pandemic really hit, you'd said let's craft a system where we're going to do exactly what we're doing now — Webex — the entire bench would have rolled over with laughter."
"Well, here we are and I think it's been revolutionary, what we've done not only for the benefit of the parties and attorneys, but the public is much more easily seeing a whole lot more of what we do than they did three years ago, when the only way to see what was going on in court was to come to the courtroom."
Journalists are among those interested in a standard statewide policy for virtual courts. While a reporter's presence in the courtroom is sometimes necessary, livestreaming makes it easier to keep on top of several stories at a time, as journalists often must do nowadays. And it can be difficult to cover some faraway high-interest proceedings that aren't livestreamed. An example: last year's trial of a former Kiowa County sheriff's deputy accused of second-degree murder in the death of Eads handyman Zach Gifford.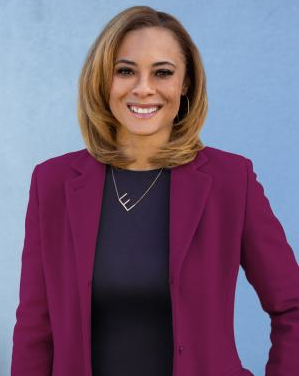 Epps, an attorney and justice-reform activist before being elected to the legislature in November, told CFOIC remote access to criminal courts is "very foundational to me." As founder of the Colorado Freedom Fund, a nonprofit that bails out people who can't afford to post bond, she is particularly interested in monitoring pretrial hearings. "A way to work toward a system that is less unjust is for people to see for themselves what's happening in our courts," she said, and the livestreaming of proceedings lets people do that safely.
Epps lauded the judicial branch for "stepping up quickly and efficiently" after the pandemic began in early 2020 to provide virtual access to the courts. "Three years later, many courts in Colorado continue to provide access to observe criminal court remotely, but that once near-universal statewide access has changed."
"Victims, families, and members of the community now have unpredictable and unequal access to remotely observing criminal proceedings in open court," Epps said. "Some judges disconnect their audio and video without explanation. Courts in the same jurisdiction hearing the same types of cases at the same time, all in open court, no longer provide consistent access to observe virtually."
Legislation, she said, "will help correct this disparity" by ensuring consistent and predictable access.
Blanco serves on the Colorado Access to Justice Commission, which in December asked the Colorado Supreme Court and the state court administrator's office to "make permanent the extraordinary changes accomplished during the pandemic to further access to justice, enhance judicial efficiency and foster increased public trust and confidence in Colorado's courts."
The goal of the judicial branch's new Webex committee, she told CFOIC, "is to create more transparency and predictability for the community" while also "trying to be sensitive to all the different ways the technology is used and all the ways it affects different groups."
That means considering the privacy of victims and children and protecting witnesses who must be sequestered, which can be challenging when you don't necessarily know who is watching on their laptop.
"Gang members generally don't show up to see what happens at trials, to see who's testifying and to see who's ratting out the others," Bain added, "but if you televise it or broadcast it, everybody can record it and then it goes around … They've got a hardcopy."
(The livestreaming of a court proceeding doesn't automatically mean a news organization or anyone else is permitted to record and re-broadcast what they view on their computer. In September 2020, a Denver District Court judge ordered 9NEWS, Dateline NBC and Court TV not to record the livestream of a murder trial. But in December, a judge allowed media outlets to record and rebroadcast portions of a livestreamed hearing in the Club Q shooting case.)
The need to carve out exceptions for certain circumstances is the main reason Bain and Blanco would prefer a virtual courts policy developed by the judicial branch rather than a law passed by the legislature, they said. The policy could take the form of a chief justice directive, or the Supreme Court could adopt a rule after getting input from stakeholders.
"Going through a court process gives us a more nuanced way of addressing the issues," Bain said.
Epps' proposal, which may be introduced this week, would require all courts to stream criminal proceedings held in open court unless they are not equipped to do so, or the public has been excluded by a court order.
"Coloradans value transparency," Epps said. "Consistency and predictability in virtual court access help facilitate the transparency that is so critical to our judicial system."
Follow the Colorado Freedom of Information Coalition on Twitter @CoFOIC. Like CFOIC's Facebook page. Visit CFOIC's legislature page to track bills in the General Assembly that could affect the flow or availability of information in Colorado.