By Jeffrey A. Roberts
CFOIC Executive Director
A state House committee Thursday killed legislation to require the online publication of bill drafts more than a month before the start of each session of the Colorado General Assembly.
Rep. Stephanie Luck, R-Penrose, said she introduced House Bill 22-1096 to give people more time to "really dig deep" into proposed measures that could impact their lives.
Her plan would have affected a lawmaker's first five bills, "increasing transparency during the drafting process (to) allow interested parties to identify themselves as stakeholders and potentially participate in assisting legislators to create optimal public policies," according to the legislative declaration.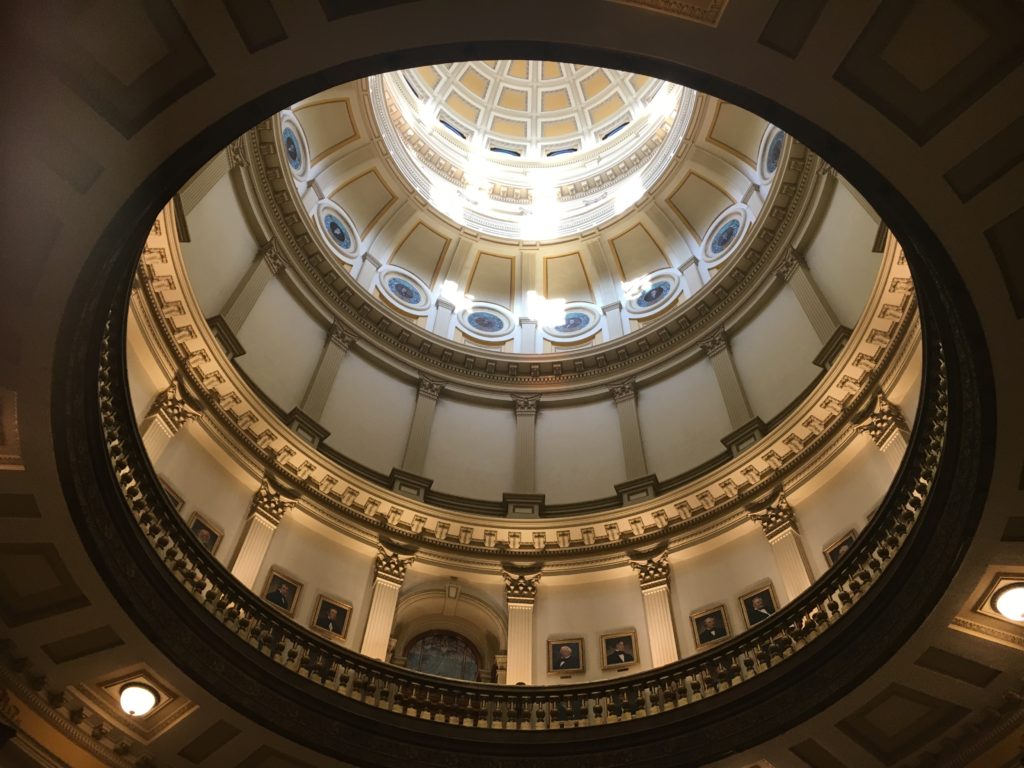 Under the Colorado Open Records Act (CORA), a bill draft is considered "work product" not subject to disclosure, although legislators sometimes circulate copies among lobbyists, constituents and interest groups.
"The reality is, many feel left out of the process. Many feel that the work that goes on in our legislature ignores them," Luck said during a hearing of the House State, Civic, Military and Veterans Affairs Committee. "It's at such a rapid pace that they're not even able to digest what is presented before it's moved on and out, much less be able to contribute thoughtfully."
The committee defeated the bill on a 7-4 party-line vote.
"I think we all do really care about more transparency and making sure that all Coloradans have a voice in the work that we do here. It just seems to me that this needs more work," said. Rep. Tracey Bernett, D-Longmont.
Rep. Chris Kennedy, the Lakewood Democrat who chairs the state affairs committee, said he knows Luck's bill "is coming from noble intentions. But I think this is one of those things that could have an effect contrary to what you're trying to do."
He said the drafting stage helps a legislator brainstorm an idea that isn't necessarily fully formed. And he worries that posting a bill draft well before the session starts "gives more power to the lobby, more power to the paid interests who are down here who then get an extra couple of months ahead of the legislative session to strategize and sometimes organize a paid (communications) program to oppose a bill."
"You have to find this balance between transparency and efficiency, and I think we already have a very transparent process," Kennedy added, noting that bills are available online after they are introduced and each must get a hearing under the GAVEL amendment to the Colorado Constitution.
Steve Ferrante of Estes Park testified in favor of the bill. "I think it's very important that the citizens feel like they have a stake in what is actually being done here in Denver," he said, "because right now, in large measure, I think most people feel that what happens here is like in a bubble that we can't penetrate, that we have no say in."
HB 22-1096 would have required the drafts of bills proposed by returning members of the legislature to be posted online 40 days prior to a session. The subject of a new member's bill draft would have been posted 30 days in advance and the draft itself 10 days before the session.
Follow the Colorado Freedom of Information Coalition on Twitter @CoFOIC. Like CFOIC's Facebook page. Visit CFOIC's legislature page to track bills in the General Assembly that could affect the flow or availability of information in Colorado.