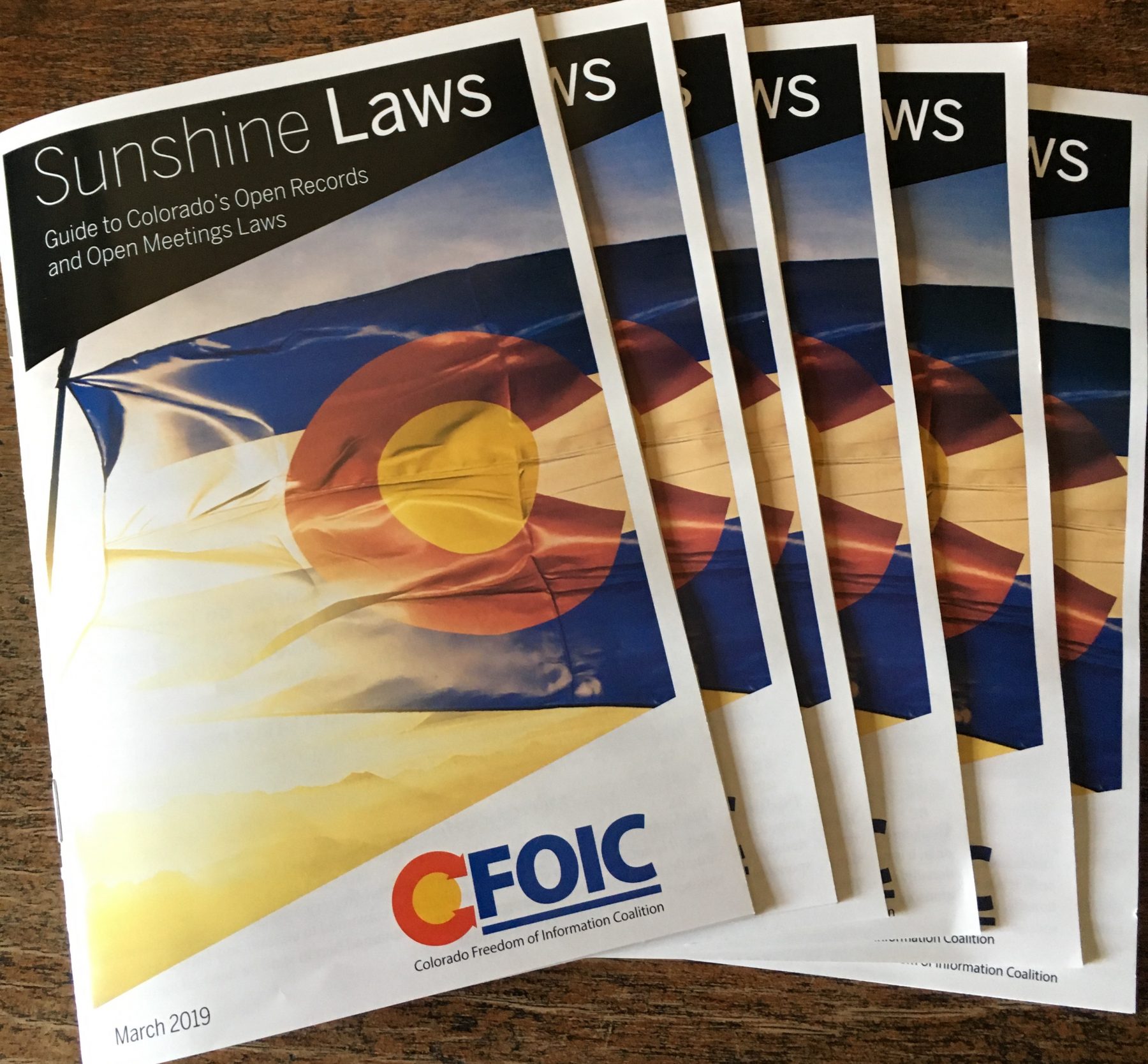 CFOIC's new "Guide to Colorado's Open Records and Open Meetings Laws" covers what you need to know about access to information from state agencies and local governments in our state.
Whether you are a journalist or a member of the public, the 30-page guide is intended to help you understand and use Colorado's open-government laws. Updated, revised and reorganized for 2019, it explains commonly cited statutory provisions and offers tips for getting the records and access to meetings that you're entitled to under the law. Topics include the Colorado Open Records Act, the Colorado Criminal Justice Records Act, the Colorado Open Meetings Law and juvenile records.
Use the form below to order up to 20 copies at $3 each to cover shipping, handling and PayPal fees. Please consider making an additional donation to the non-profit Colorado Freedom of Information Coalition to support our work and the development of resources such as this guide. If you want a greater quantity of guides, please email CFOIC.
Guide to Colorado's Open Records and Open Meetings Laws